Mackerel, chili mayo and crisp bread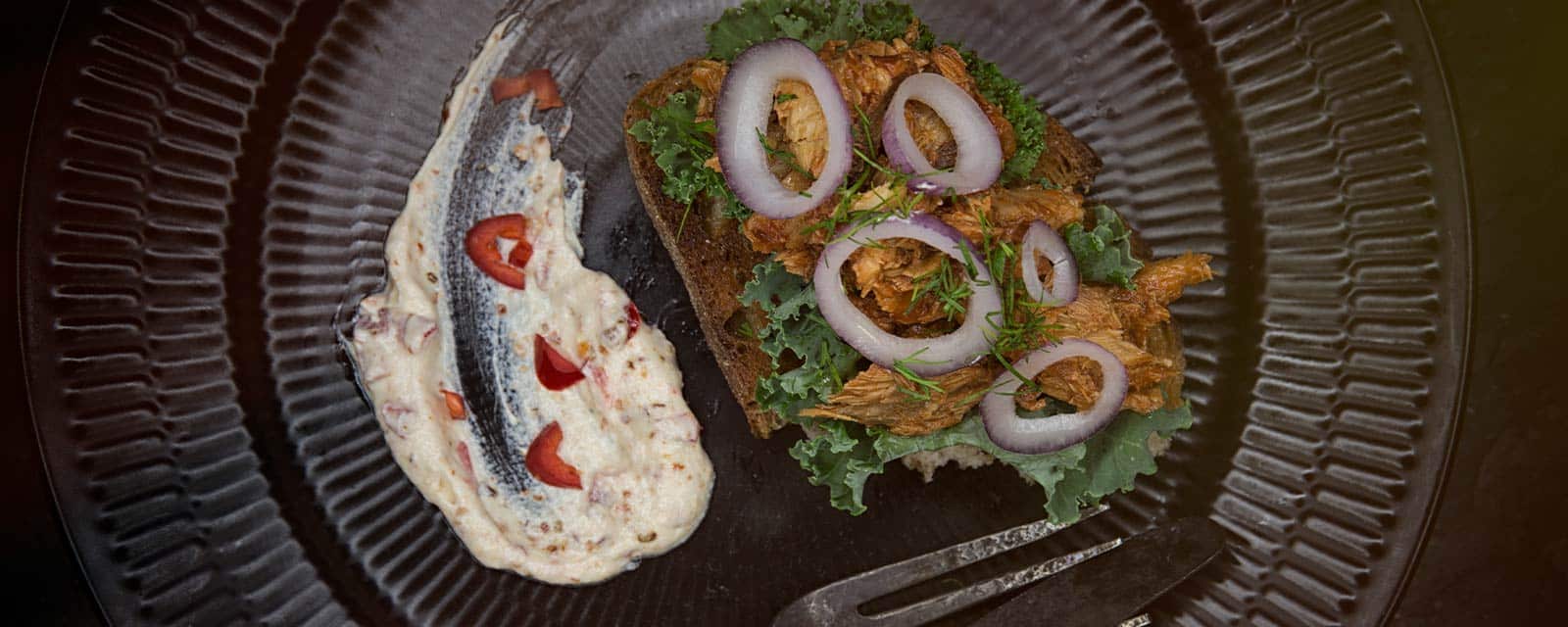 2 cans mackerel in tomato
2 slices white bread
3 tbsp. mayonnaise
2 tbsp. sour cream 18%
Dried chili or fresh
Fresh dill
Red onions cut into rings
Lettuce or e.g. kale
Apple vinegar
Fresh herbs
Sea salt
Ground pepper
Drain the mackerel. Grease the bread slices with a little butter and grate them golden on a dry pan.
Mix the mayonnaise with the sour cream and dried chili, the heat is up to you.
Season the chili mayo with sea salt, ground pepper and perhaps a few drops of apple vinegar, if any, fresh herbs.
Spread the mackerel pieces on the bread. Drizzle with chili mayo and garnish with chopped dill and red onion.
Enjoy!