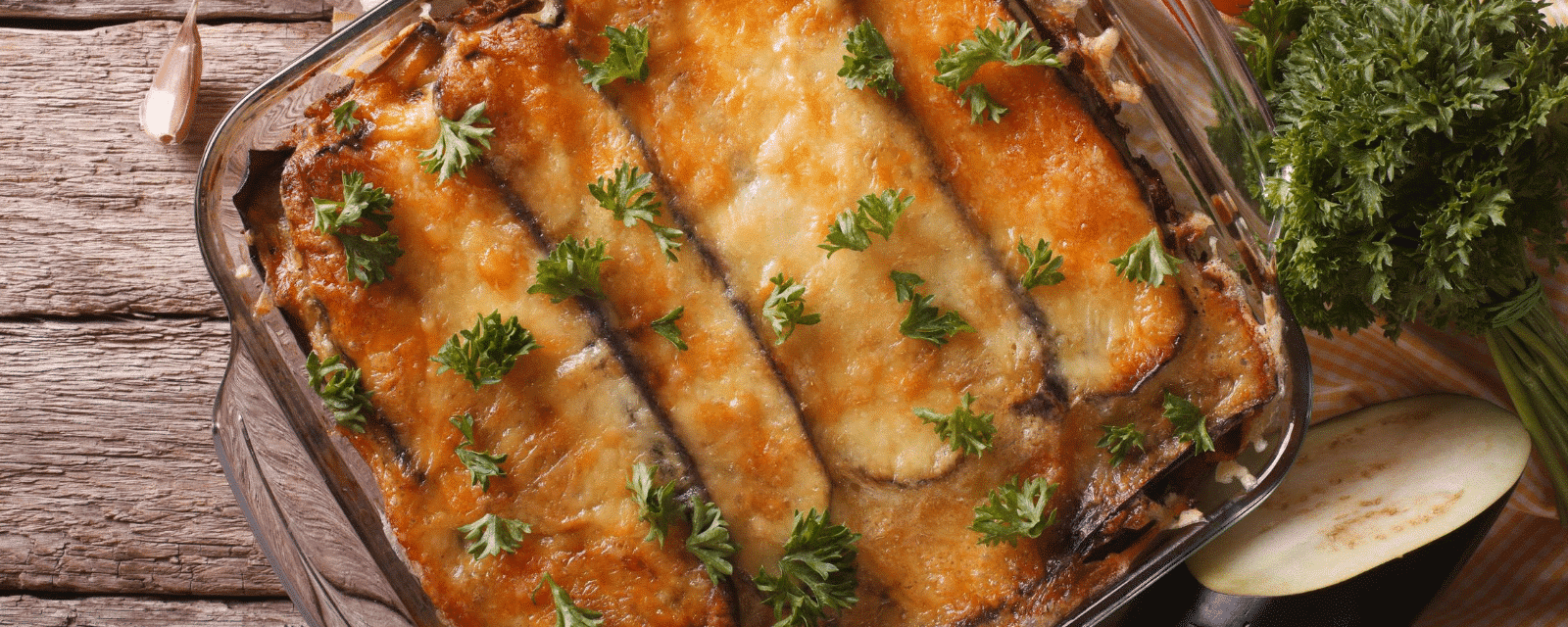 4 cans mackerel fillet in tomato
1 tbsp. olive oil
1 large onion
2 cloves garlic
500g tomatoes
Salt
Pepper
1 tbsp oregano
1 tsp. cumin
Nutmeg
2 aubergine
2 eggs
100g grated emmentaler
Parsley for garnish
Peel and chop onion and garlic, and fry on a pan.
Cut the tomatoes in big chunks. Add the tomatoes and mackerel and heat the dish. Season with salt, pepper, and oregano.
Rinse the aubergines and slice them lengthwise. Fry them tenderly in a little oil on a hot pan.
Turn the oven to 175 degrees.
In a large, greased oven dish, place aubergine slices at the bottom. Spread out your mackerel sauce. Top with eggplant. Continue this until you have the eggplant on top of the dish.
Whisk the eggs together with 3/4 of the cheese, season with a little nutmeg and cumin.
Pour the sauce over the dish and bake for 30 minutes. Sprinkle the rest of the cheese on and bake the dish for another 15 minutes.
Garnish with a little parsley.
Serve warm with toasted bread and Greek yogurt.
Enjoy!