Pasta with spinach and mackerel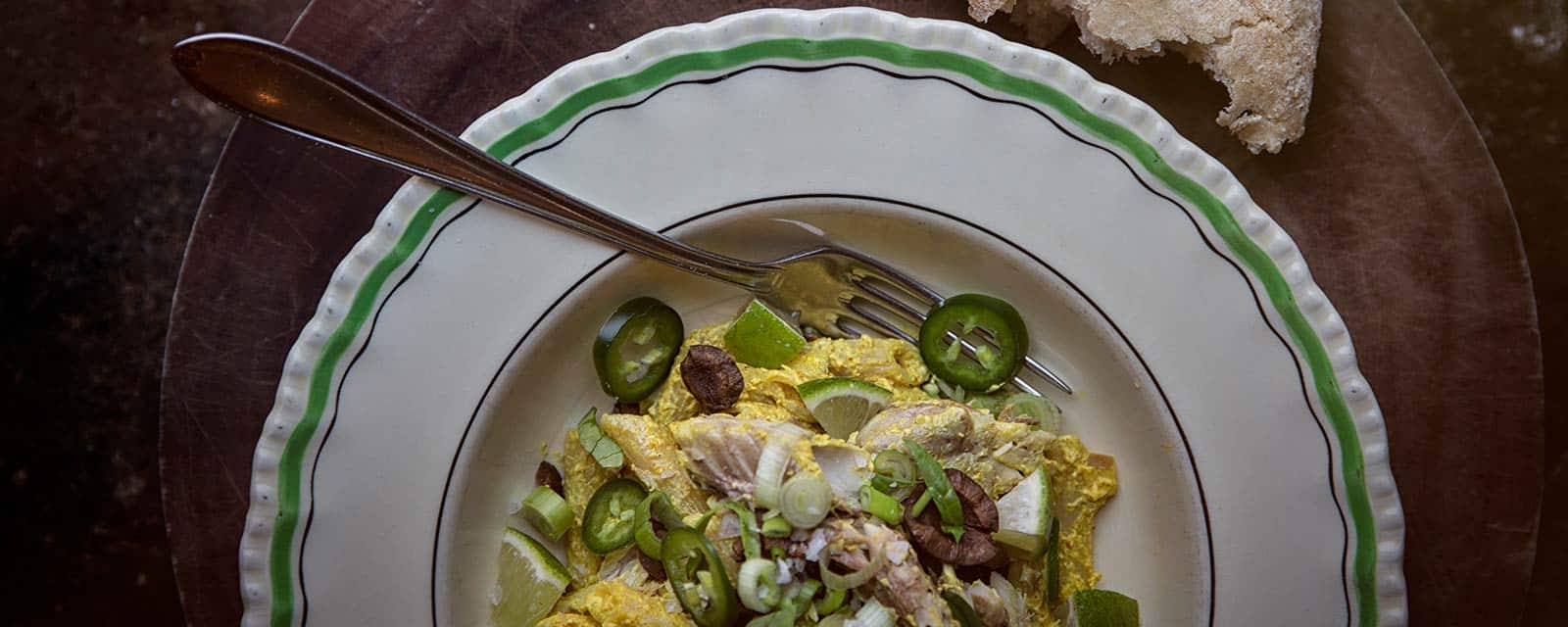 3 cans of mackerel in oil
250 g wholegrain pasta
2 lime
2 handful black olives
Fresh spinach
1 green chili
2 spring onions
2 dl. Sour cream
Strong curry
Sea salt
Ground pepper
Drain the fish and cook the pasta in lightly salted water.
Cut lime into coarse wedges. Olives are roughly chopped. Rinse the spinach and dab dry in a kitchen towel. Spring onions are cut into fine rings. Cut the chilli lengthways, remove the kernel and finely chop the chili.
Mix the mackerel and all the vegetables with the warm pasta.
Season the sour cream with strong curry, sea salt and ground pepper and pour over the warm pasta.
Serve with whole meal bread.
Enjoy!