Taco with mackerel and lentils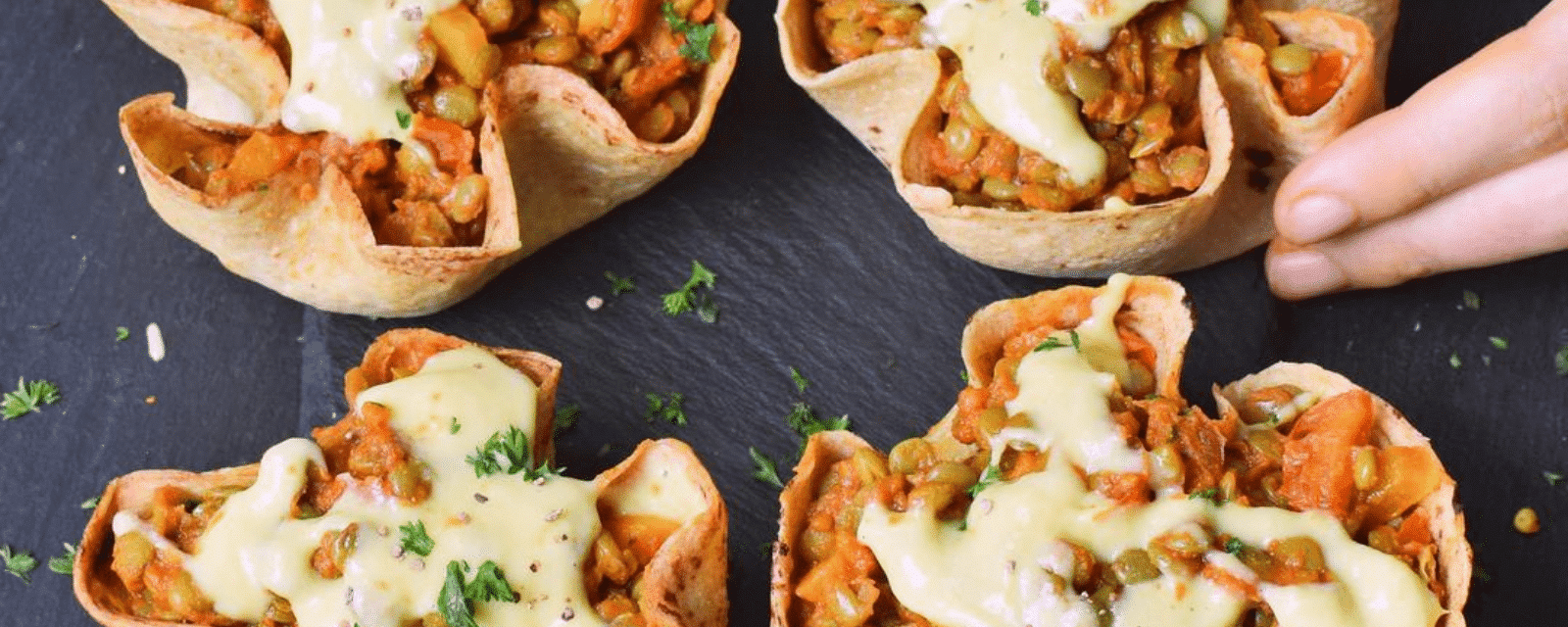 2 can small pieces of mackerel in tomato
4 tortilla
200g green lentils
2 spring onion
1 tsp. cumin
2 tomatoes
1 tsp. paprika
1 handful chopped coriander
Salt
Pepper
Olive oil
Dressing
2 tbsp. Greek yogurt
The juice of half a lemon
Salt
Pepper
1 pinch turmeric
Mix all the ingredients together for the dressing, season with salt and pepper. Once it has a creamy consistency, refrigerate until it is needed.
Put the tortilla bread in a round ovenproof round dish so that it makes the bowl Bake for 10 minutes at 190 degrees. Remove the tortilla bread from the oven and let them cool down so they can become crisp and round.
Next, you put the lentils in a pan, add water so it covers all the lentils. Put the lid on and simmer for 7 minutes at medium heat until all the water has evaporated, and the lentils have become soft, but still have a little bite.