Tortilla with mackerel and seaweed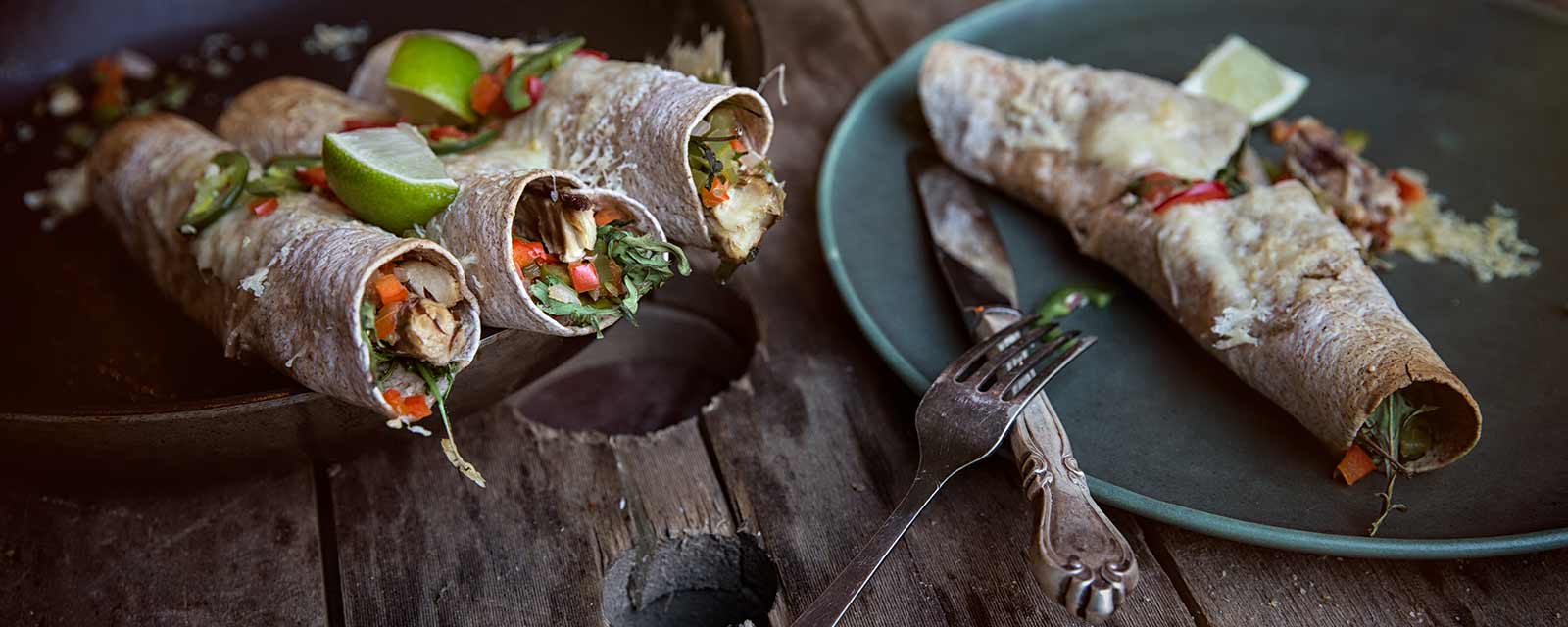 4 cans mackerel in oil
4 whole grain tortilla
2 limes, the juice
1 handful rucola
Dried sugar seaweed / wakame seaweed
1 fresh red chili
Salsa
2 red bell peppers
1 green bell pepper
1/2 tsp. dried chili
4 tomatoes
1/2 lemon, juice and zest
2 shallots
Sea salt
Ground pepper
Drain the mackerel and set aside.
Soak the wakame as shown on the package.
Free the chili from the seeds and cut into thin slices. Rinse the rucola and drip it off in a clean cloth.
Salsa
Free the peppers from the seeds and cut into small cubes. Finely chop the shallots.
Cut a small cross into the bottom of the tomatoes and scald them for 1 minute in boiling water, remove the skin and seed. The tomatoes are cut into cubes and mixed with the bell pepper and onion. Add the juice and zest from half the lemon and season with sea salt and ground pepper.