Blinis with mackerel topping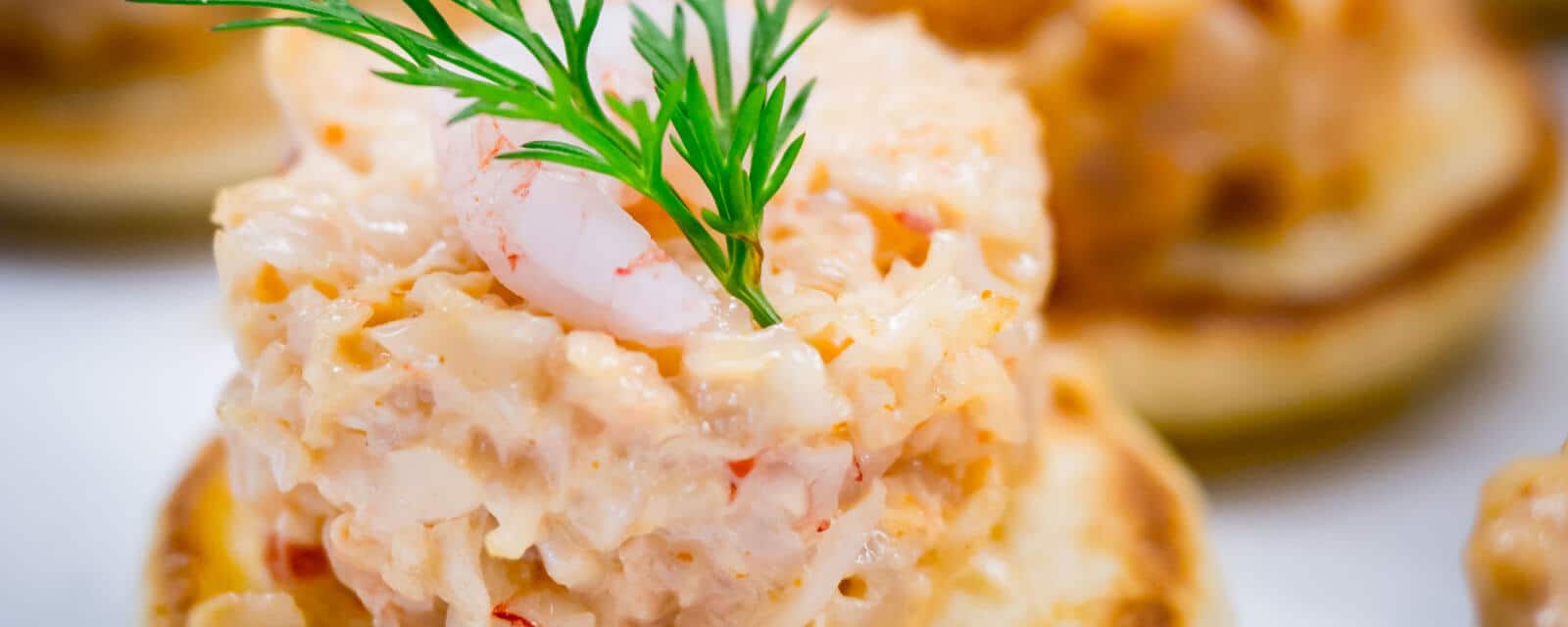 Blinis
100 g wheat flour
30 g buckwheat
1 tsp baking powder
0.50 tsp baking soda
0.50 tsp sugar
0.50 tsp salt
1 egg
1,5 dl buttermilk
2 tbsp corn oil
Butter to fry with
Mackerel topping
2 cans mackerel in small pieces
1 dl bold sour cream
2 tbsp mayonnaise
0,5 Lemon – zest & juice
0,5 Lime – juice
Salt and pepper
0,5 tsp cumin
0,5 tsp paprika
Prawns and dill for garnish
Blinis
Mix the dry ingredients together.
Whisk eggs, buttermilk and oil, add the mixture to the flour mixture.
Let the dough rest for 30 minutes.
Bake as small thick pancakes in golder butter, approx. 2 minutes on each side.
Mackerel topping
Mix all the ingredients together. Add extra salt and lemon/lime to your liking.
Top each pancke with a teaspoon full mackerel topping.
Finish with a shrimp and dill.
Enjoy!