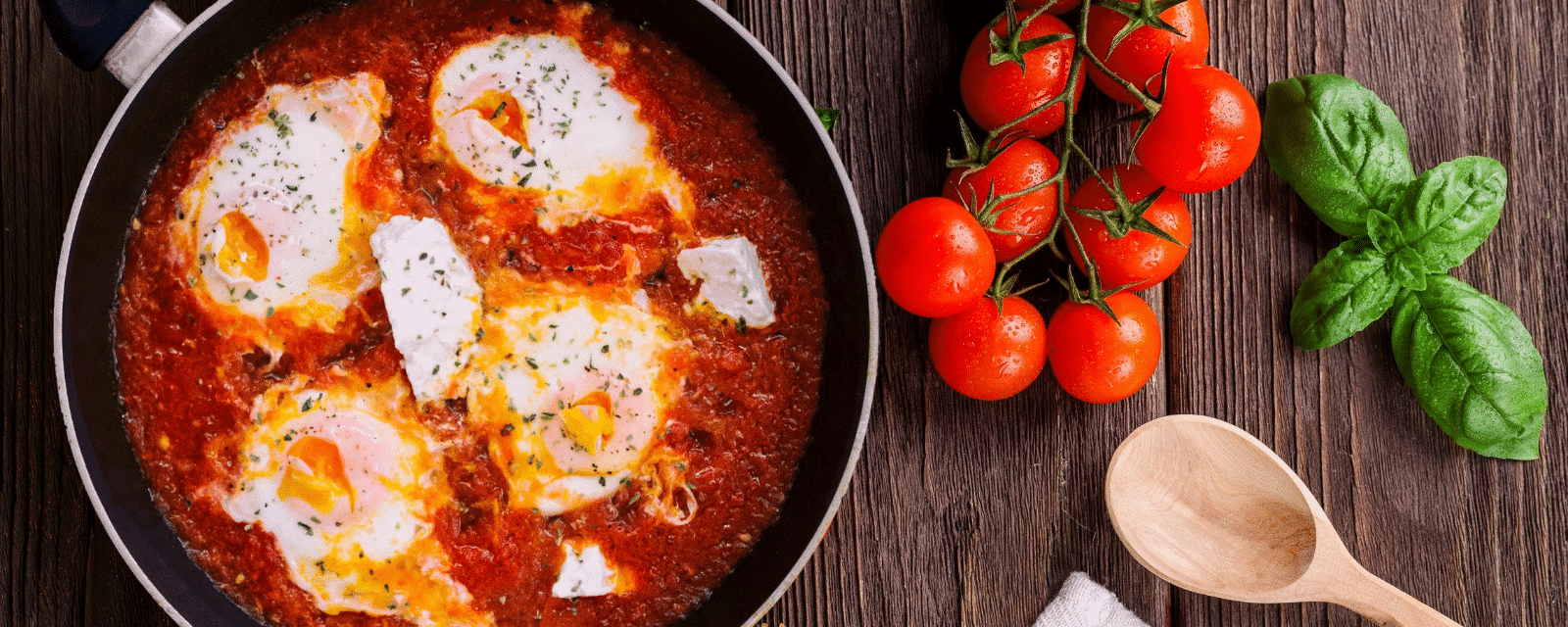 2 can small pieces of mackerel in tomato
1 tbsp. olive oil
1 tsp. turmeric
1 tsp. ground cardamom
1 tsp cayenne pepper
1 large onion, finely chopped
2 cloves garlic, finely chopped
500g plum tomatoes
4 eggs
1 handful parsley, to garnish
50 g feta
Heat up a pan, add the oil, onion and garlic to the pan and stir until the onions are clear.
Add the spices and stir for a minute.
Cut the tomatoes into large pieces and simmer without a lid until the sauce has reduced a little.
Drain the mackerel, and add the mackerel pieces to the pan – simmer for a few minutes.
Break the eggs into the pan.
Put a lid on the pan and leave until the egg white is firm – or you can put the pan in the oven.
Sprinkle with crumbled feta and finely chopped parsley.
Serve for breakfast with bread or for dinner on top of rice or pasta.
Enjoy!