Stuffed peppers with spicy rice and mackerel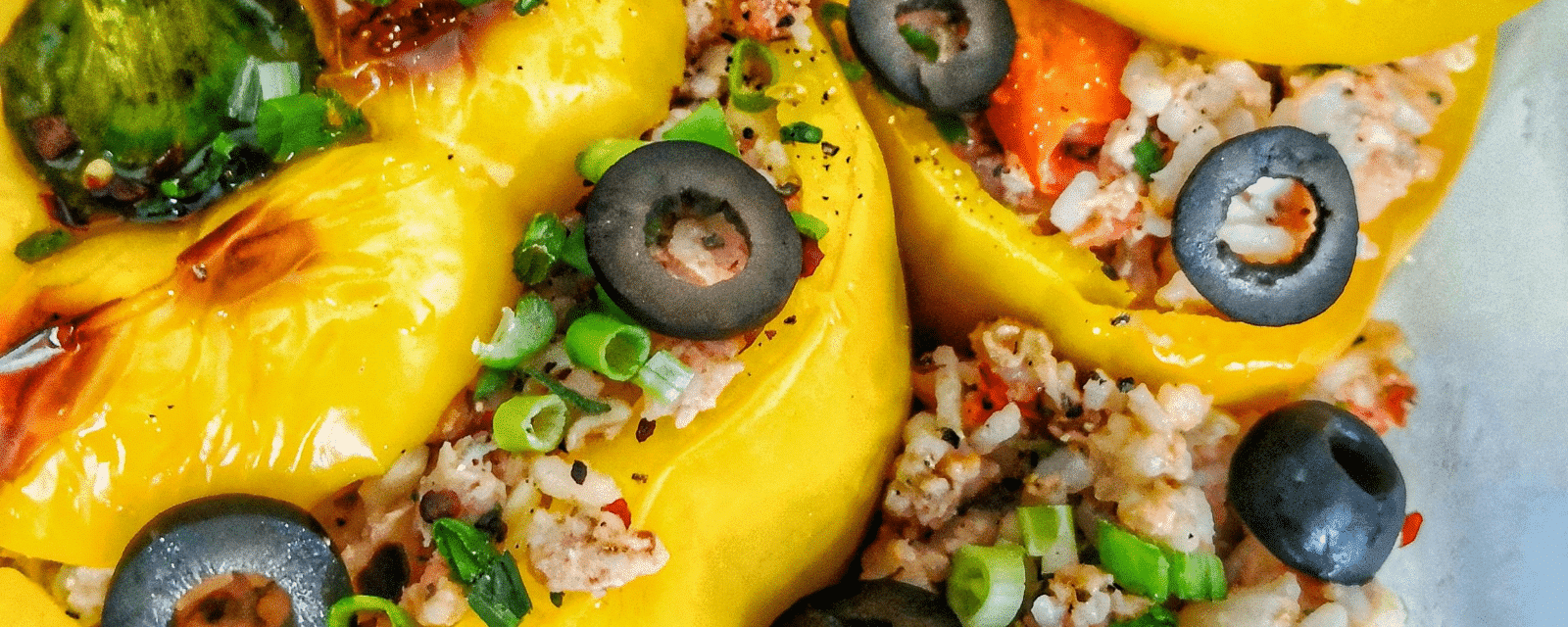 2 cans small pieces of mackerel in tomato
2 large bell peppers
250g rice
10g butter
1 onion
1 tsp. turmeric
1/2 tsp. curry
1/2 tsp. cumin
100 g peas
Salt
Pepper
Chives
Olives for garnish
Let the mackerel drip off for a few minutes into a sieve.
Cook the rice to the consistency you prefer – remember that it will absorb the water from the mackerel in the oven. Set the rice aside.
Melt the butter in a frying pan and fry the onion until soft and golden. Stir in the spices.
Add the peas and rice and stir it all together. Remove the pan from the heat and stir in the mackerel.
Hollow out the peppers and gently stick them with a knife.
Stuff the peppers with the rice mixture and bake in the oven at 180 degrees for 10-15 minutes.
Garnish the peppers with finely chopped chives and olives – serve a little yoghurt on the side.
Enjoy!